This is one of my favorite recipes for a quick and simple facial. It requires only two ingredients, both of which are commonly found in kitchens.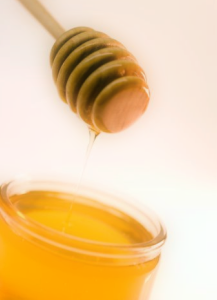 Pour 2 Tbs. of honey into the palm of your hand. Rub gently all over the face(be sure to clean off any make-up first), avoiding the delicate eye area. Let sit for up to 10 minutes.
Take a handful of used coffee grounds(no older than 15 minutes), and use them to scrub the honey off of your face, along with warm water. Pat face dry with a towel.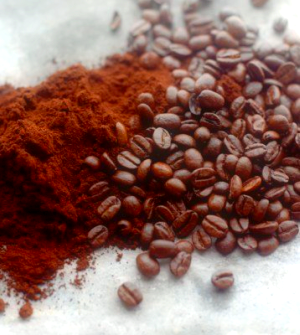 That's it! Your face should feel smoother and slightly taut. This facial is beneficial due to the antibacterial and nourishing qualities of the honey, which is excellent for those who suffer acne or other similar skin problems. The coffee contains a high amount of antioxidants, which reduce stress and the signs of aging, as well as caffeine that naturally smooths, tightens, and closes pores. Plus, the rough texture of the grounds are a great exfoliant. You may use this facial up to three times a week to reveal a radiant complexion. Try doing it right after breakfast, when the coffee grounds are fresh~a morning pick-me up for your skin!