A glimpse at what will be stocking in the near future...
First, I have added three new categories to the site.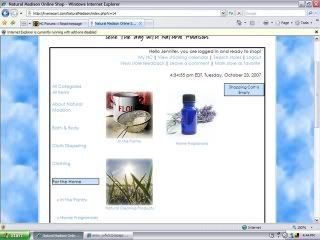 I eliminated the "Yogi Organic Teas" category and replaced it with "For the Home". In that category you will find three sub-categories of "In the Pantry", "Home Fragrances", and "Natural Cleaning Products". I've moved the Yogi Teas I had left into "In the Pantry" but will also be filling it with some food mixes. If you have been to
Holiday Lane
then you might have seen the cocoa mixes I have for sale. I will also be including those on my site, in more versions. I am thinking of a PB Cup type right now and others.
I also have been making wax tarts.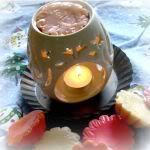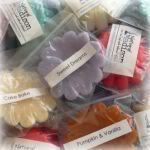 I have several fragrances available for them, 56 I believe.
Right now I am thinking more and more about my Black Friday stocking than anything. I have so many ideas running through my head for it, I just need to re-order lot's of supplies inorder to finish them. Hopefully on the first I can do that. I'm thinking of more children's book & soap sets, bath salts, bath scrub sets, holiday themed soaps, and more.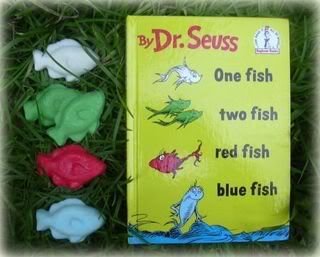 Example of previous soap & children's book sets
Right now though it is very hot in my house. The AC is broken, and since we live in GA it is still 80* even thought it's almost November! Hopefully we either get the AC fixed or it starts to cool down. This temperature has been making me feel very lazy.
Well, I am working on a small project for a charity collab on
Holiday Lane
I better get back to that.